Lights at U.S. National Whitewater Center | Fall 2019
Lights is a half-mile walking trail that leads viewers through a series of immersive light installations featuring honeycombs, vines, crystals, and other natural features integrated into the forest. The experience offers a range of approachable, multi-sensory works by Meredith Connelly that are site-specific to the Whitewater Center.
Lights will be available starting November 2019.
Synapse
2018 | Lighting, wax paper | Mint Museum Uptown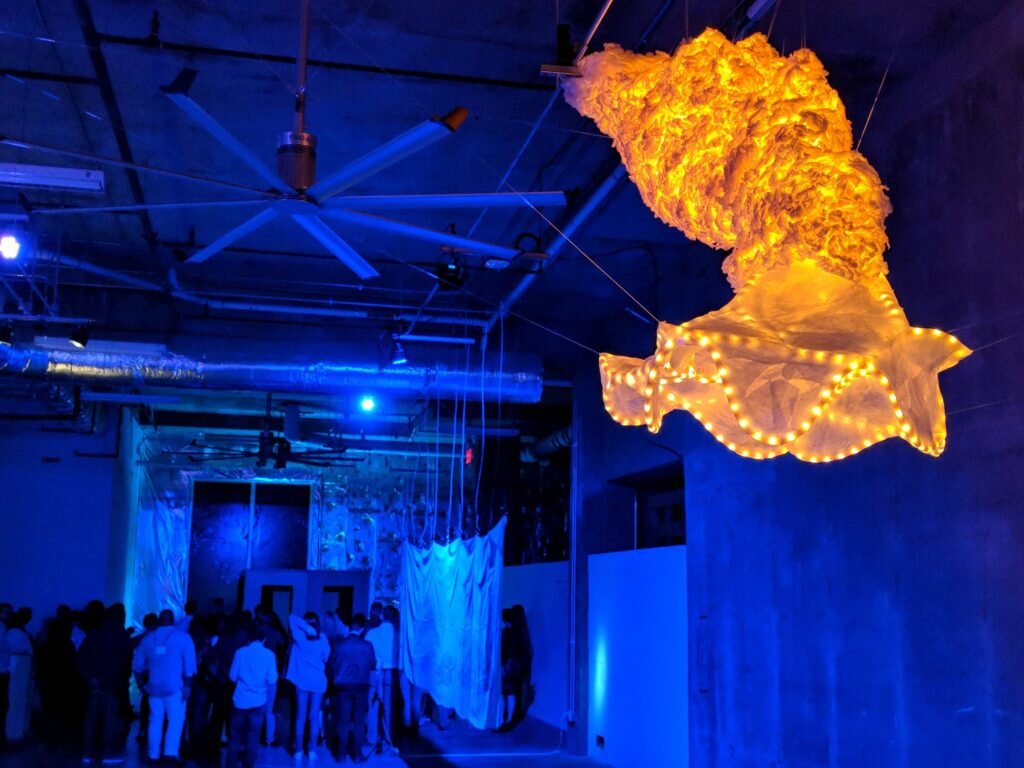 Synapse | Mint Museum Uptown Charlotte
Lighting, wax paper | 2018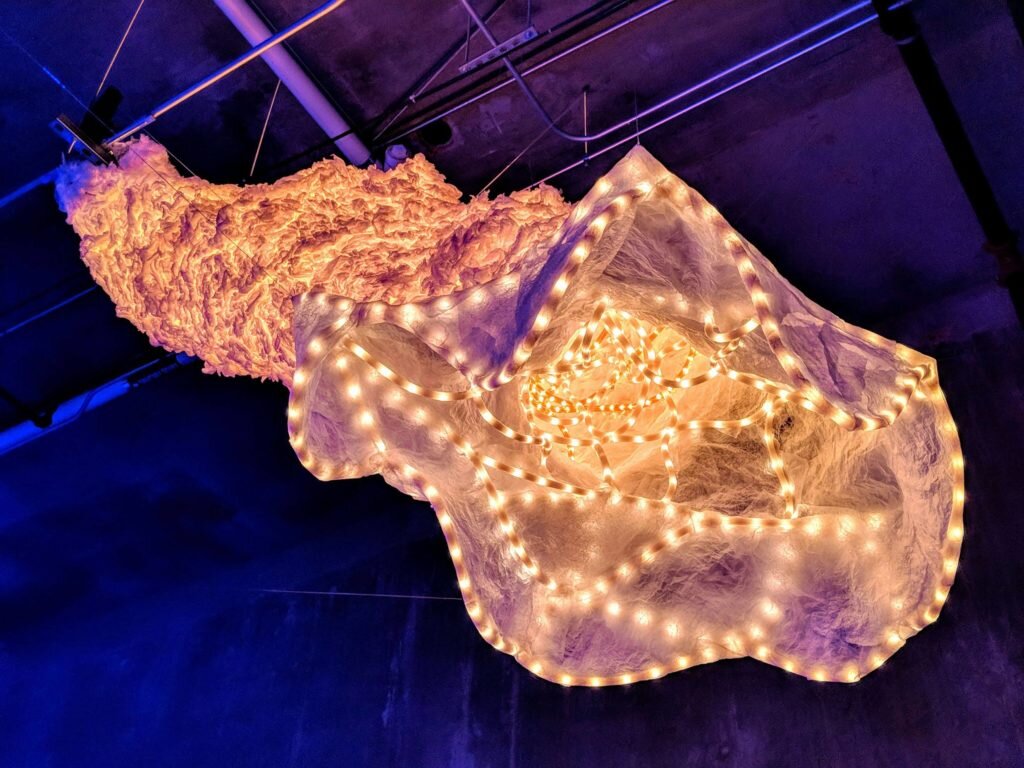 Synapse by Meredith Connelly
Lighting | Wax Paper | Mint Museum in Uptown Charlotte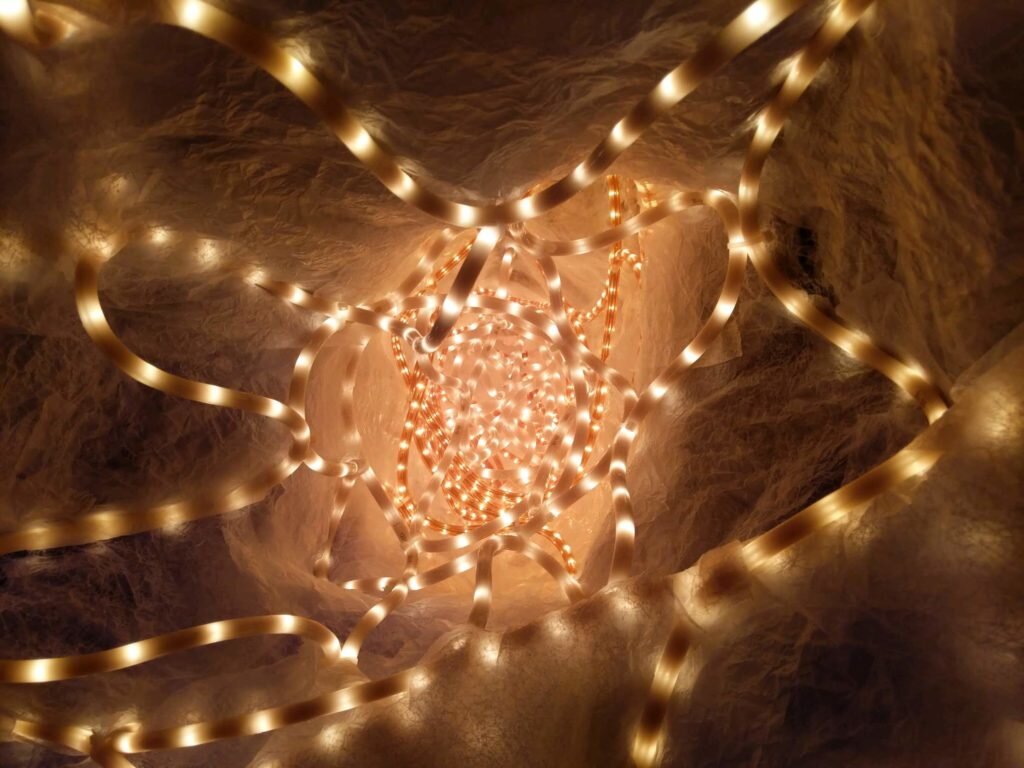 Synapse Detail
Honeycomb
First Place Winner | Wire, wax paper, and lighting | 2016 | Cameron Art
Chrysalis (latern)
Lighting, wire and wax paper | 2016 | Greenhill Center for NC Ar
Metamorphosis
Milton Rhodes Center for the Arts | 2016
Umbra Phase III
Lighting, Wax Paper | 2016 | Waterworks Art Center
UMBRA Phase II
Lighting, Wax Paper | 2015 | UNC Charlotte
UMBRA Phase I
Lighting, Wax Paper | 2014 | Cornelius Arts Center
Pods
Mixed media | 2014 | various locations
Silent Night
Lighting, Wax Paper | 2011 | Edge of Urge
Emergence
Lighting, Wax Paper | 2011 | UNC Wilmington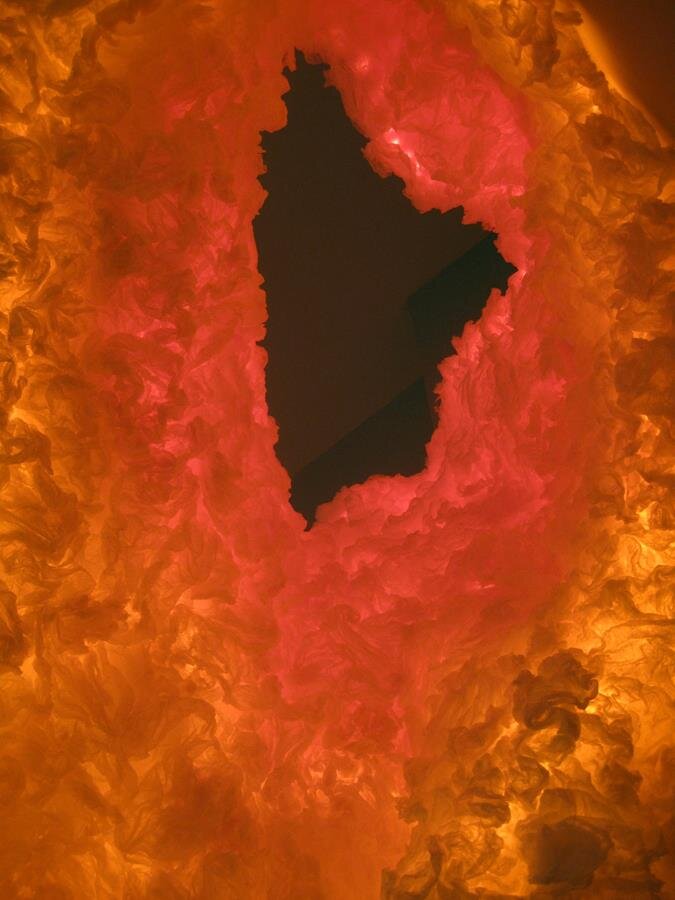 Emergence
HIVE
Lighting, wax Paper | 2011 | Wabi Sabi Warehouse
Stalactites
Lighting, Wax paper | 2011| Satellite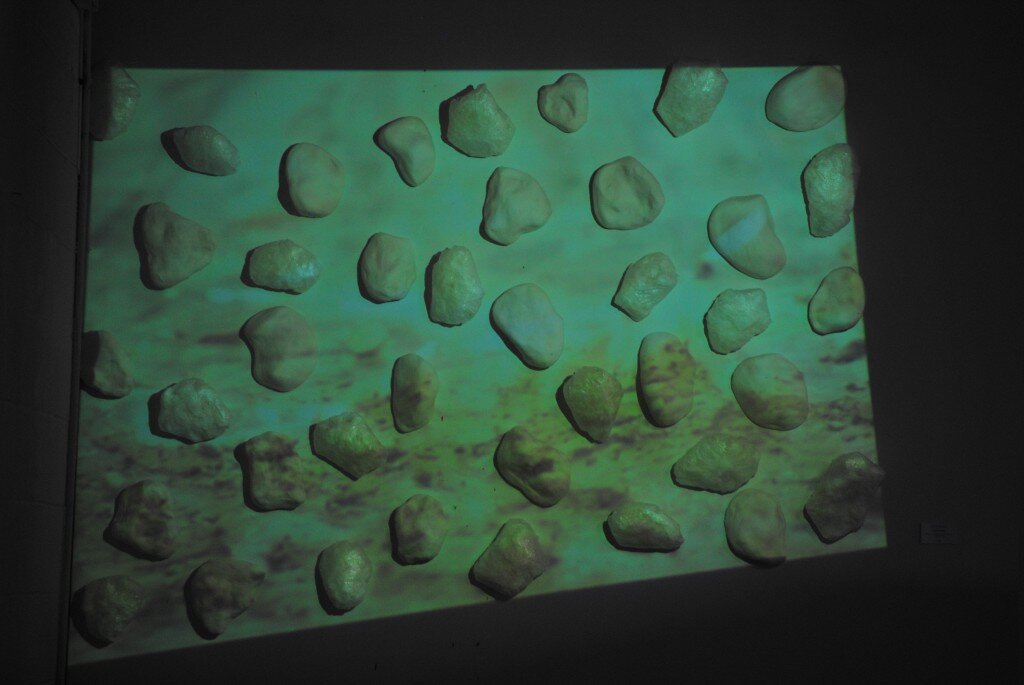 Plasticity
ceramic, wax paper, stop animation projection | 2011 | Acme Art Studios
Plasticity detail
ceramic, wax paper, projection | 2011 | Acme Art Studios
Floating
Water, lighting, wax paper | 2011 | Cameron Art Museum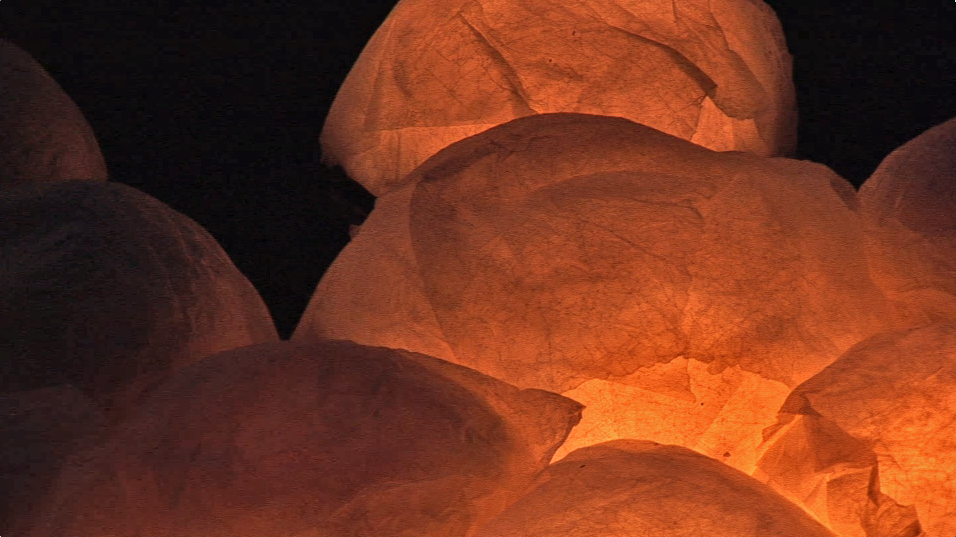 Floating, detail of cluster on water
Water, wax paper, lighting | 2011 | Cameron Art Museum
Floating detail
Water, lighting, wax paper | 2011 | Cameron Art Museum
Shedding Light
Lighting, coffee filters | 2010 | Ann Flack Boseman Gallery
Day Dream
Lighting, wax paper | 2010 | UNC Wilmington